Dance and music seminar in Ticino with Vijaya Rao
Sunday 17 July – Saturday 23 July 2016
The dance and music seminar in Ticino is a great enrichment for those who want to deepen and perfect Indian dance / music. The fascinating surroundings and the soothing atmosphere make the seminar an experience.
Costs: Whole seminar (6 days dance and / or music) CHF 580.-.
The seminar includes participation in the Vedic morning and evening meditations.
(Learning Vedic meditation is possible, but requires a standard introductory course, which is not included in the seminar package!)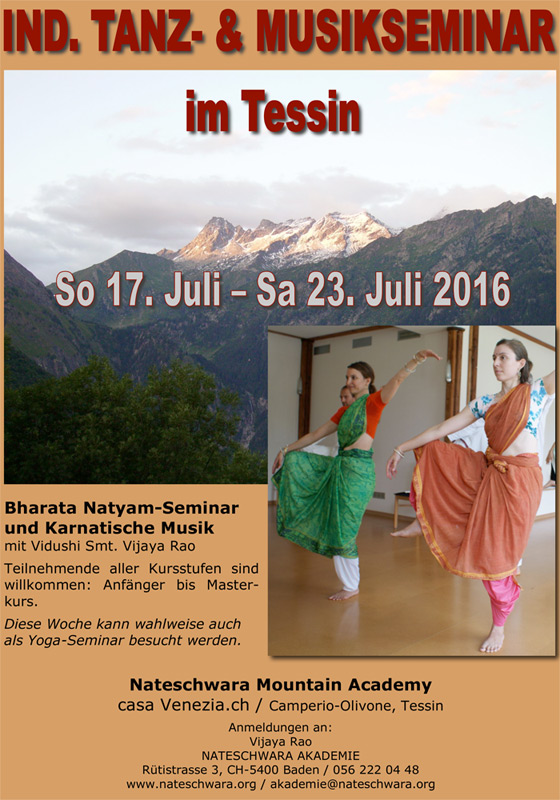 Location: Nateschwara Mountain Academy Camperio / Olivone, Ticino
Contact: Information & Registrations: 056 222 04 48 / akademie@nateschwara.org
Accommodation can be arranged in single or double rooms.
The accommodation includes the vegetarian full board with morning, lunch and dinner.